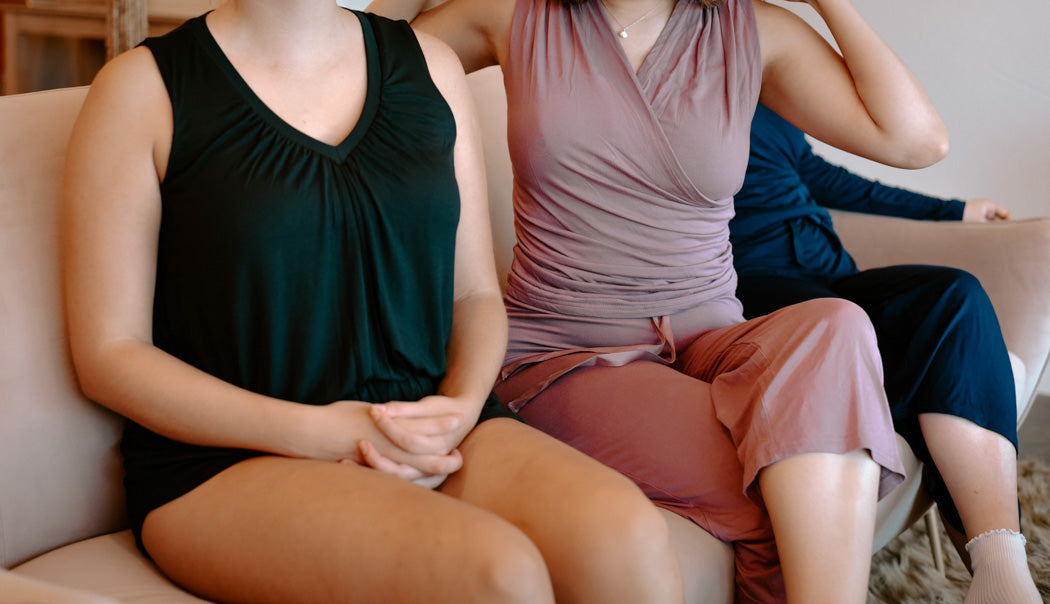 What makes Jia+Kate different?
Hint: NO ELASTIC!
This is bra-free apparel. But it's *NOT* an elastic shelf bra camisole!
We heard you, ladies: "ELASTIC SHELF CAMIS DON'T FEEL BRALESS!!"
We deserve something more comfortable that still provides the coverage we want.
So Jia+Kate designed the original no-elastic, draped-cup braless loungewear and daywear.
How did we do it? An ELASTIC-FREE underlayer.
Each top features an underlayer that is invisible beneath the top, and it simply drapes over the breasts with soft foam cup inserts that can be adjusted for perfect positioning.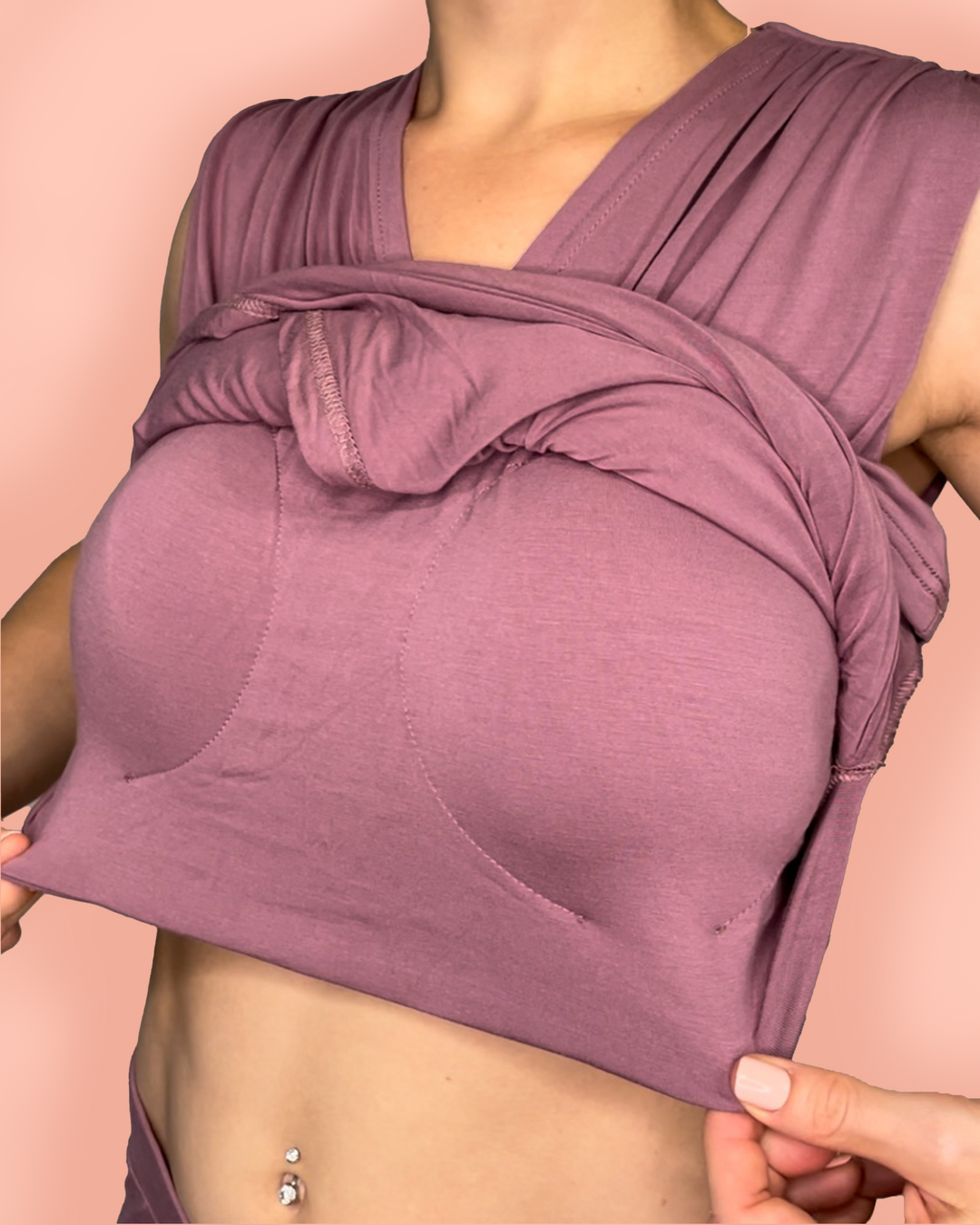 This is the most functional and stylish, completely-braless-feeling apparel on the market.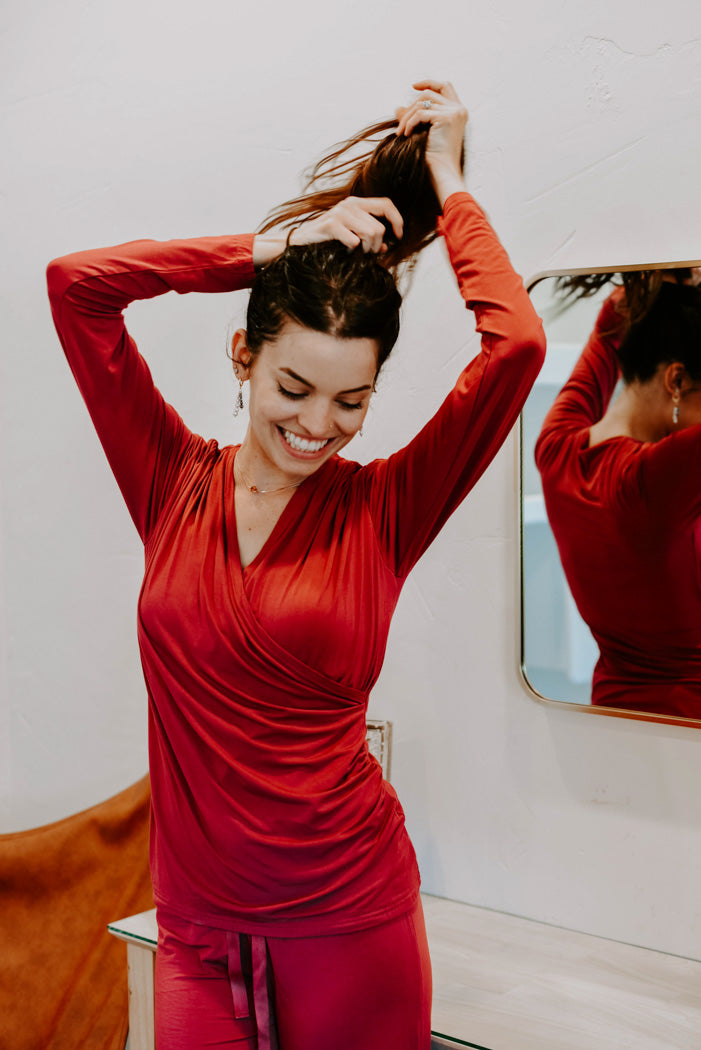 What does it do (and not do)?
There is NO restriction, containment OR support. The underlayer of the Jia+Kate top simply drapes over to smooth and camouflauge, giving the illusion of wearing a cup bra, with the feeling of a soft, loose T-shirt.
It's the best option for feeling complete freedom with enough coverage to feel confident. 
(So, it's not best suited for jumping jacks, ladies)
Would the Jia+Kate top serve your needs?
Only if you want to feel 100% braless while looking 100% covered!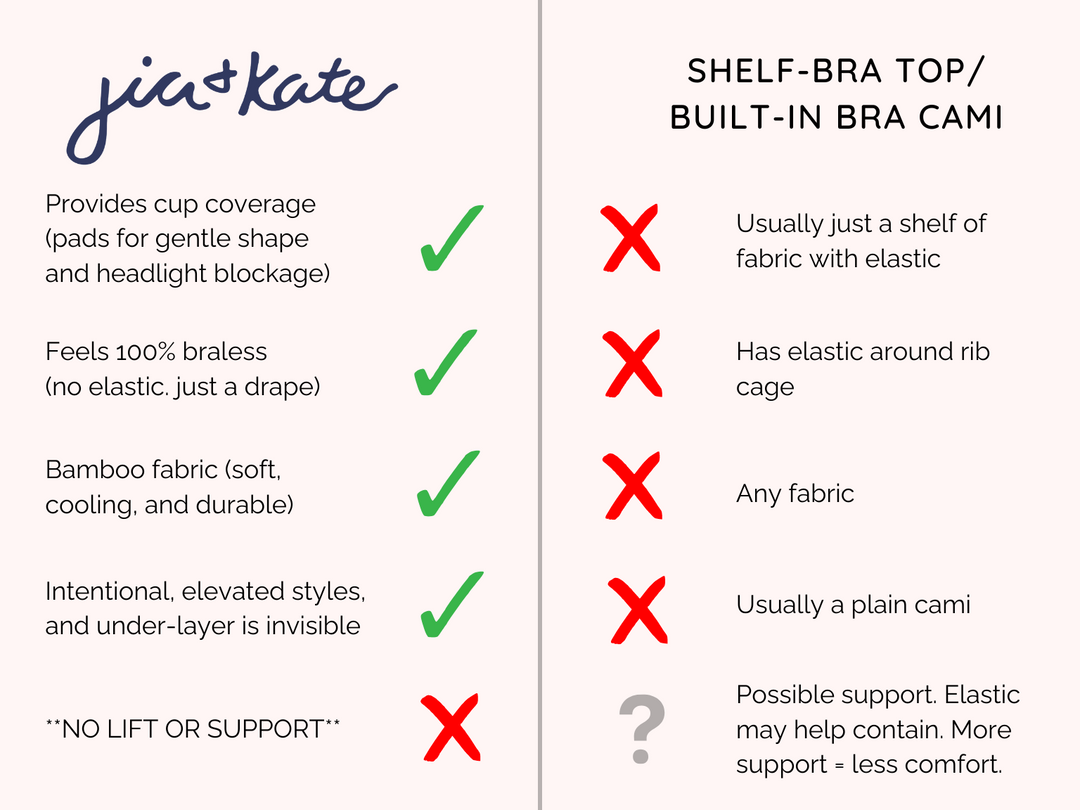 THE PRINCIPLES OF Jia+Kate:
FLATTERING STYLE
The confidence of coverage where you want it.
CHECK IT OUT
ADAPTIVE DESIGN
Sensory friendly and range-of-motion friendly
SHOP NOW
Thoughts or questions? Please share!